Faculty of Management Studies and Commerce
Business Communication Unit
Workshop on "Language Testing" for the Academic Staff of the Business
Communication Unit
The Business Communication Unit is organizing a Workshop on "Language
Testing" for the Academic Staff of the Business Communication Unit on 24 th July
2017 from 9.00 am to 12. 00 noon at the Board Room of the Faculty of
Management Studies and Commerce.
Resource Person – Prof. Priyanvada Abeywickrama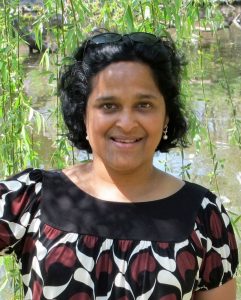 The workshop will be conducted by Prof. Priyanvada Abeywickrama from the
Department of English Language and Literature, San Francisco State University.
She is co-editor of TESOL's Applied Linguistics Interest Section forum and is co-
author with H. D. Brown of Language Assessment: Principles and Classroom
Practices (2nd ed.)
Professor Abeywickrama has taught TESL methods and language assessment in a
variety of contexts, including in the MATESOL program at California State
University, Los Angeles, and for the U.S. State Department sponsored Uzbek
Teacher Training Program. Her research combines her interests in language
assessment with issues in second language literacy. A secondary area of her
research is discourse analysis in code switching. She frequently presents her
research at the annual conferences of International TESOL, the American
Association for Applied Linguistics, and the Language Testing Research
Colloquium (LTRC).