Evolution of the Degree Program
Operations Management/ Production Management was taught in almost all the degree programmes offered by the FMSC until 2001. Since the formation of the new department of Information Technology and Decision Sciences in 2001 under the faculty restructuring programme, the subject Operations Management was offered in the management common degree programme later. The department felt that there was a need for a degree programme in the Operations Management area as it was one of the main business functions. However, it was found that Operations Management alone was insufficient as the modern operations managers had to make decisions regarding rapidly changing technologies as well. Therefore, the department initiated the development of new degree programme in 2002 and the University approved the programme in 2003.
The department also felt the need for two separate departments for future progress and development of the two degree programmes in their respective fields. In September 2007 the University Grants Commission approved the new degree programme and the proposal for splitting the Department to form two departments, Department of Decision Sciences and Department of Information Technology. Due to the nature of the subjects to be offered under the degree programme it was decided to select students through an aptitude test.  The first batch of students was admitted to the new degree programme in 2008.
Degree Programme News
---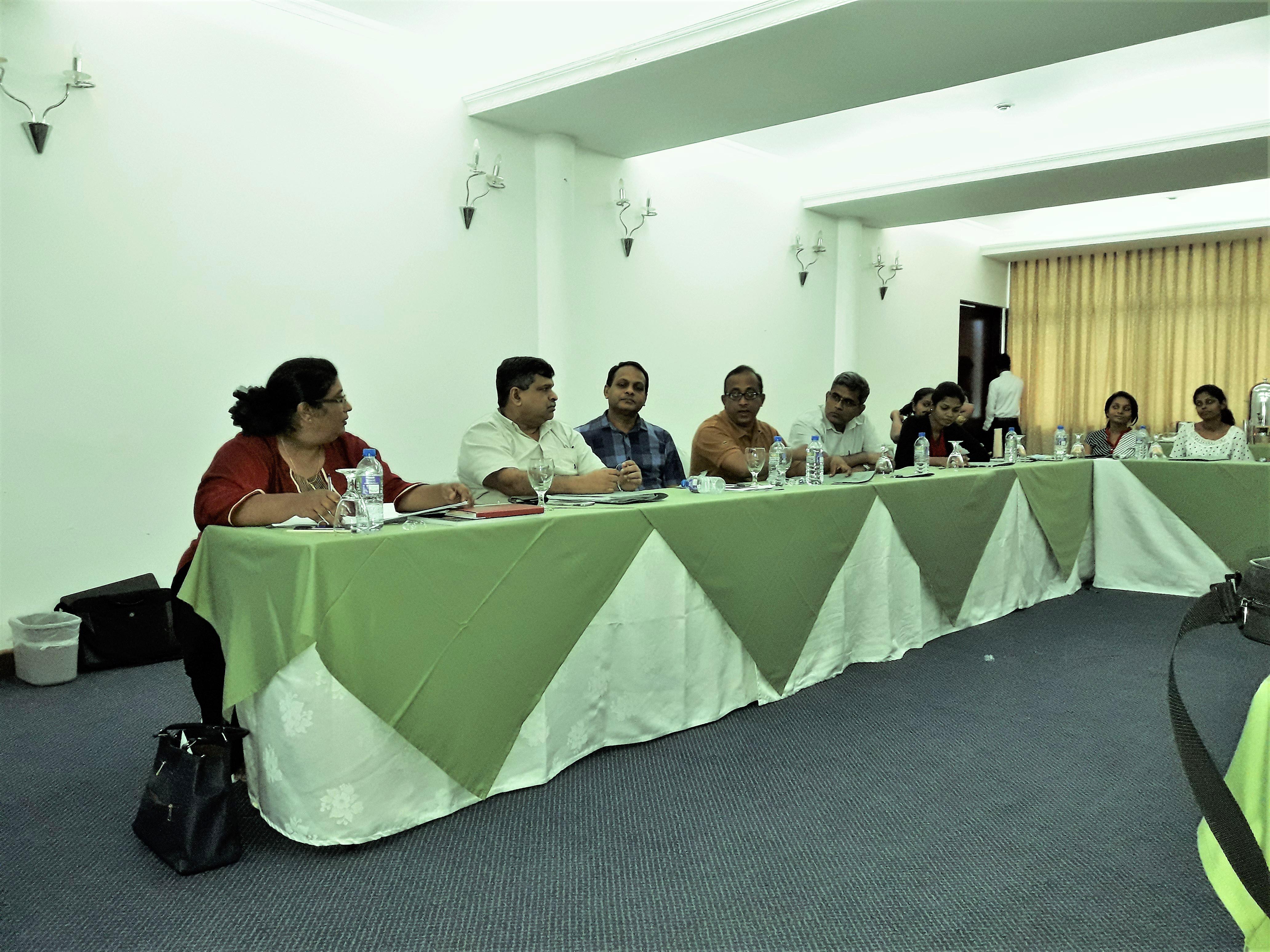 Staff members of the Department of Decision Sciences organized a one-day workshop for the preparation of quality assurance programme review report of the department. The workshop was held at Berjaya Hotel, Mount Lavinia from 9.00 am to 5.00 pm.. Initiatives … Continued
0 comments
Primary Point Of Contact
Professor T. M. B. Palawatta
Head of The Department
Department of Decision Sciences
Faculty of Management Studies & Commerce
University of Sri Jayewardenepura
Gangodawila
Nugegoda
0094(0)714779102

---
Other Important Info
Maximum Intake
Department recruits 50 students for its B.Sc. in Operations and Technology Management (Special) degree programme (OTM).
Length of the Degree Program
The degree program has been organized on a two-semester system, over a period of four academic years. Each academic year consists of two semesters, and each semester lasts for 15 weeks. Thus the degree programme shall constitute of 8 semesters, and examinations shall be held at the end of each semester.
The Curriculum Structure
Typically, a student is required to take five taught courses per semester. The typical course load for a semester is 15 credit hours.  The total of the credit hours for an academic year shall not exceed 30.  The total number of credit hours for an entire degree programme is 120.