The Diploma in Public Management is offered as a one-year part-time programme spread over two semesters. The programme consists of 12 compulsory courses. The duration of each semester is 15 weeks.
Upon completion of the programme, students will be awarded "The Diploma in Public Management" by the University of Sri Jayewardenepura. At the successful completion of the programme, the participants are expected to possess adequate knowledge, skills, and positive attitudes in the fields of both public and private management to secure entry-level   career positions in Junior Management and Executive levels. The programme would also help to pave the way to continue their higher studies in the field of Management in general and Public Management in particular.
Why Diploma in Public Management?
Out of a vast number of students in Sri Lanka, only very few get an opportunity to continue their higher studies. Though the rest is willing to pursue their further education, the lack of opportunities restrain them.Therefore, the introduction of this Diploma would help to fill this gap and also open up ways for those who are willing to pursue higher education in Management. It would also make a valuable contribution towards the Sri Lankan economy in general and the public service in particular.
Moreover, the majority of the working community in Sri Lanka suffers from inadequacy of theoretical knowledge, which contributes to poor organizational performance. This basically hinders employees from attaining full career development
Objectives
Enhance the theoretical knowledge and skills in both fields of Public and Private Management.
Provide an opportunity for higher education to those who leave school after the G.C.E (O/L) and G.C.E. (A/L) to gain basic qualifications and knowledge in the field of Management.
Pave the way for the working community to develop their career and nurture positive attitudes for a better working environment.
Diploma Programme News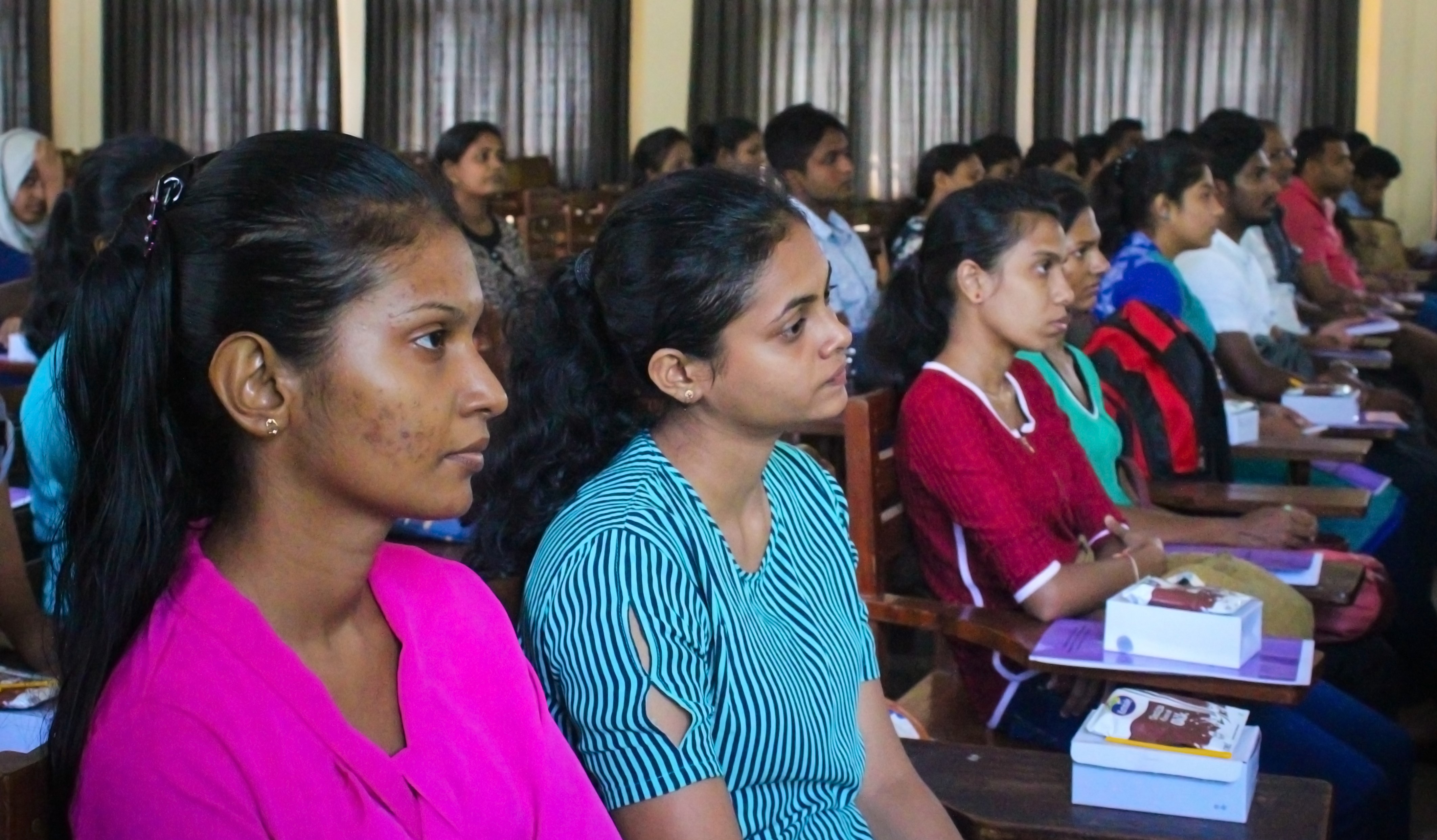 The Inaugural Ceremony of 14th intake of Diploma in Public Management was held on 17th February 2018 at the University premises.  The purpose of this programme was to welcome the fresh students to the Department and make them aware of the Diploma … Continued
0 comments
Primary Point Of Contac

t

Coordinator – Diploma in Public Management
Department of Public Administration.
Tele: 0112-758865 / 0112-802006/ 0112-801855
Fax: 011-2801855
Email: dpm@sjp.ac.lk
---
Other Important Info
---
Maximum Intake
The annual intake will be limited to 100 students.
Length of the Degree Program
One (01) Year.
Applying Method
Through the Department of Public Administration – By an open Advertisement