Introduction
Operations Management involves the tasks such as improving quality of manufactured products or services, selecting and implementing appropriate technologies, increasing productivity, managing projects, planning and scheduling productions, and constructing models to facilitate decision making to improve profits or reduce costs.
The BSc Operations and Technology Management (Special) Degree Programme modules students into thriving Operations and Technology managers with excellent problem solving skills, analytical thinking, communication and the implementation of cutting edge management principles and technologies. These skills are vital in dealing with operational problems faced by managers in manufacturing, services and public organizations in the corporate world.
Enhanced with these skills, Operations and Technology Management graduates will be in a superior position to acquire employment and perform up to the expectation of management so that their contribution to the national development is assured.
Hence, this degree programme covers philosophies, issues, theories and implementation of management principles, in particular, pertaining to Operations and Technology Management. Students are expected to go through a practical training programme in addition to class room learning at the university to gather much needed exposure to the industry. In addition to the class room activities factory visit, study trips, workshops, seminars and guest lectures are arranged for students to obtain an overall knowledge.
Top Story
---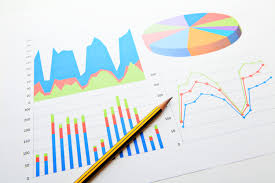 This programme provides participants with an introduction to the management and analysis of quantitative data using an appropriate software package. The programme explores the nature of quantitative data, the relationship between quantitative analysis and theory building, and some of the … Continued
0 comments
Our Direction
---
Vision
"Prosper lives through learning"
Strategic Intent
We, Department of Decision Sciences produce graduates in operations & technology management with problems solving skills, analytical thinking and communication skills.
---