Welcome to the Department of Public Administration
---
The Department of Public Administration has gained an eminent recognition with distinguished, residual memories over the past fifty-eight years. Producing the most number of graduates in the field of Public Management, it has become the pioneer in this specific area.
The Department is proud to be the only academic unit within the national university system offering a Degree in Public Management while maintaining its standard of studies with professionalism and knowledge.
Upcoming Events
"Vidudaya Swara Dehena" the musical event organized by the Alumni Association of Public Administration, will be held on 21st May 2018 at BMICH premises.
Tickets are available from  500/-Rs to 5000/- Rs.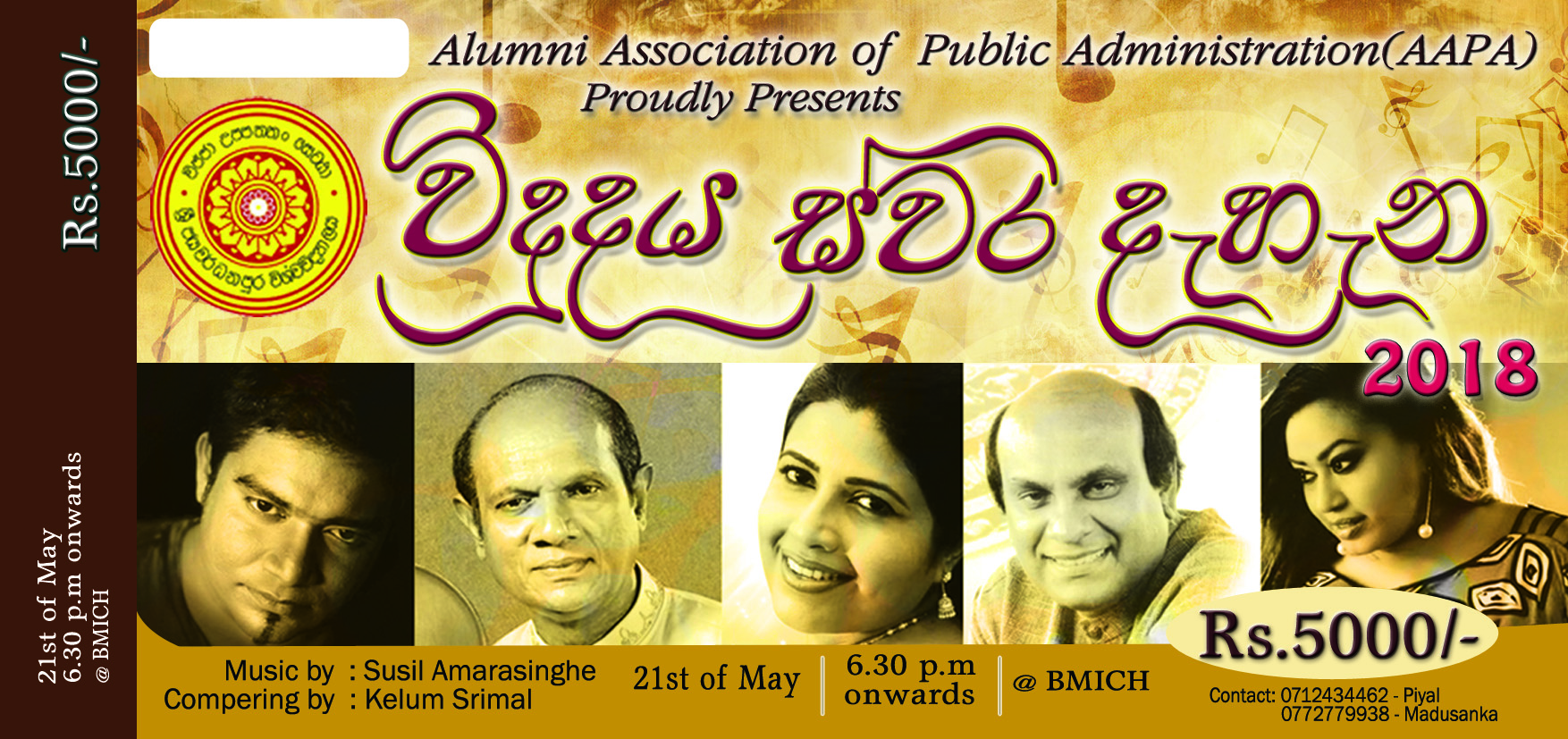 ***********************************************************************************************************************************
---